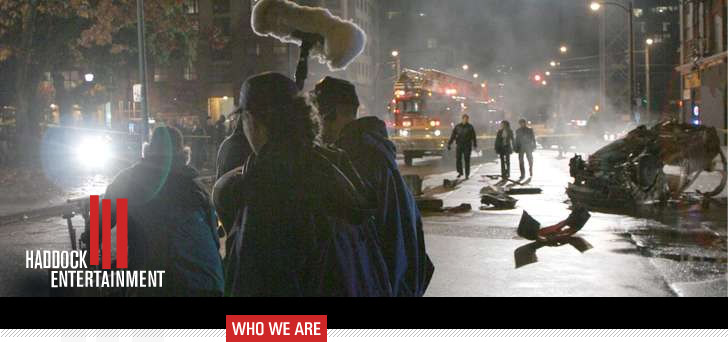 Arvi Liimatainen
Arvi has over three decades of experience in film and television that he pours into his role as producer with the Haddock Entertainment team. During his time on Da Vinci's Inquest, Arvi has been part of the team that has been recognized with several Gemini awards and three nominations for the prestigious Banff Rockie Award for best continuing series.
Along with his work on Da Vinci's Inquest and Da Vinci's City Hall, are credits for the CTV movie The Life, and more recently, the 2 hour pilot movie and Seasons I and II of Intelligence. Arvi's other producing credits include Anne Wheeler's Marine Life, Angel Square, Bye Bye Blues and Cowboy's Don't Cry as well as the documentary feature Mockstars. Other productions include Medicine River, Legend of the Ruby Silver and Jake and the Kid (Season II). Arvi's directing credits include Mentors, Strange and Rich, Moccasin Flats and episodes of Jake and the Kid. He was production supervisor on the Emmy-nominated mini-series Children of the Dust and the creative producer on two UPN science-fiction movies Escape from Mars and Life in a Day.
Arvi's talents are recognized industry wide, as seen in his roles with the Banff Television Festival as former Chairman and an Honourary Lifetime Director.