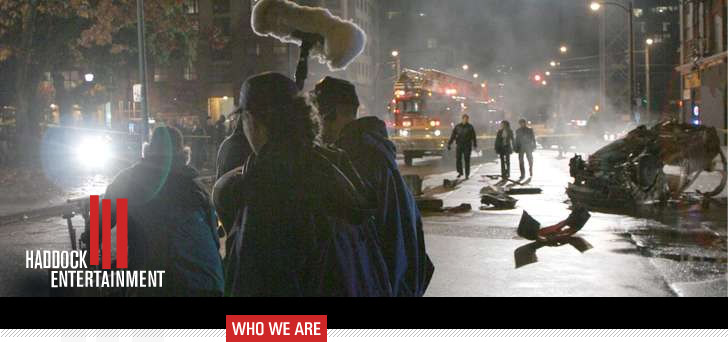 Laura Lightbown
Laura Lightbown has worked on the Da Vinci series since its inception as the executive in charge of financing and producer. Laura also produced The Life and executive produced Intelligence and the documentary television series 4REAL.
Along with the many awards from Da Vinci's, Laura also won a Gemini for the CTV movie Milgaard and a Silver Spire for her documentary Out of Orbit. Her other project credits include At The End Of The Day: the Sue Rodriguez Story, and Diana Kilmury: Teamster, The Body: Inside Stories, Turning Points of History, The Sexual Century and Carl Bessai's independent feature Lola.
Laura's work with Haddock Entertainment has positioned the company as one of Canada's leading independent production companies. A graduate from Ryerson University, Laura currently has a seat on the National Board of the CFTPA (Canadian Film and Television Production Association) as well as the CFTPA's BC Branch Council.