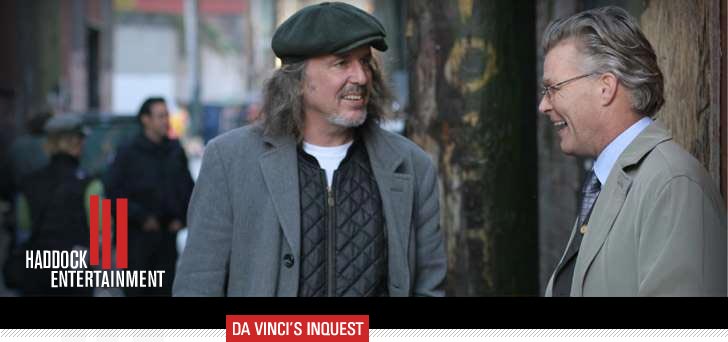 Vancouver coroners, pathologists and homicide detectives inhabit a murky world as they attempt to solve the mysteries behind the unnatural, accidental, or suspicious deaths committed in the city's back alleys and bedrooms. At times selfless, at times grudging, they all have agendas and history, passion for their work, and ambition for their futures. Charismatic, controversial and mercurial Vancouver Coroner Dominic Da Vinci is the pivot around which this complex world spins.
Gemini Award-winner Nicholas Campbell stars as the controversial Vancouver Coroner who, working with homicide detectives and pathologists, speaks for the dead to protect the living.
Da Vinci's Inquest has won over 35 industry awards, including 5 Gemini Awards for Best Dramatic Series out of 7 seasons and has been nominated 3 times for the prestigious Banff Rockie Award for Best Continuing Series. To date Da Vinci's Inquest is broadcast in 143 countries. Canada's top-rated dramatic series has the rare distinction of having been recently syndicated in the U.S., where it is enjoying rave critical reviews and booming ratings success.
SEVEN SEASONS - 13 x 1 HOUR DRAMATIC SERIES
PRODUCED IN ASSOCIATION WITH CBC & SHOWCASE
DISTRIBUTED BY ALLIANCE ATLANTIS
CO-PRODUCED WITH BARNA-ALPER